This site uses cookies, by continuing to use this site you are agreeing to their use. Learn More
Slovenia 2.6 18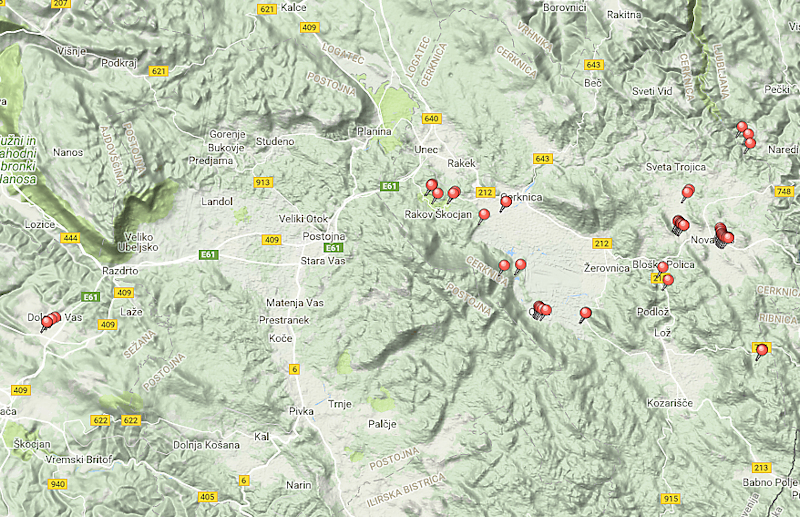 After a delay on the train, we arrived on time at Gatwick. We flew in to Venice to Marco Polo Airport, were met by Paul and the other members of our party. Paul was given the run-around by the parking ticket system. We had a picnic lunch at a petrol station followed by a flower and meadow stop.
Slovenia in context (it enlarges)

Slovenia (looks like a chicken) - it enlarges greatly

Allium

Thymus vulgaris

Meadow flowers

Attempting to show the movement of the grasses

Centaurea montana or great blue bottle

Scabious

Scabious and marbled white

Yellow rattle

Salvia vulgaris

Burnet

Micro-moth possibly

Blue

Glanville fritillary

Broomrape - orobanche

Dropwort - filipendula vulgaris

Lathyrus latifolius

Our home for the next 5 days, Hostel 24, looks like a building from the Austro- Hungarian times.
It has been converted from a school to a holiday venue for groups.

We walked around the village Novo Vas

The old water supply was piped originally from the spring in wooden pipes to this reservoir

and the longer view

Barns

Pub where we had our evening meal - salad and a spaghetti dish enough for an army.

Houses have raised doors to allow for the deep winter snows

Overflow from the reservoir

Church in the evening

We settled in at the accommodation and had a good sleep; it was surprising how cool it was at night after a hot day - the affect of the altitude. It had been a long day...