This site uses cookies, by continuing to use this site you are agreeing to their use. Learn More
Slovenia 7.6.18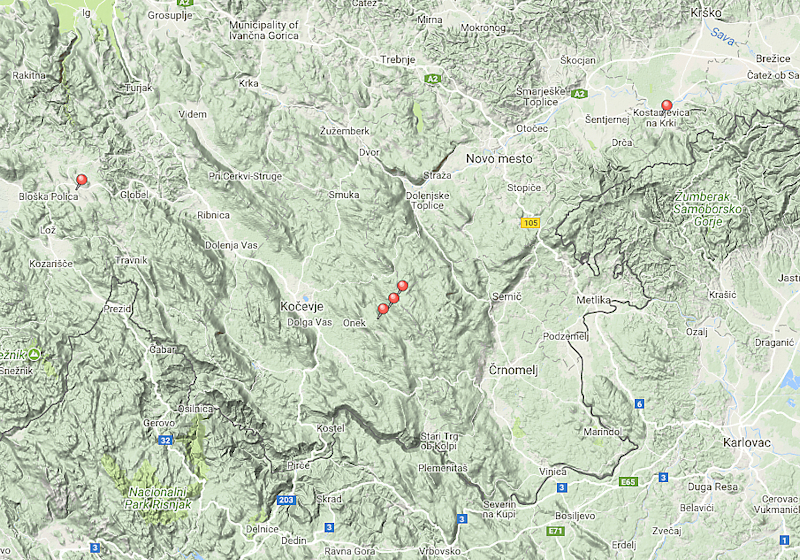 We loaded up the minivan and set off to the east.

We met Petra here

We sat in front of the hut and photographed a nine-spotted moth

Fine tree

Panoramic view

Bee hives

Bladder campion

Scarlet pimpernel

Veratrum album

http://petradraskovic.com/ Photography Trips and Workshops; Guided Nature Tours in Kocevsko; Exploring magic places in Slovenia & Handmade natural soap Eleonorina Zaifa

Elecampane - Inula helenium

Queen of Rog in the middle - Oldest Silver Fir in Slovenia

This enlarges

Queen of Rog

The forest

Gnomes

We had a magnificent lunch of beef soup (produced from one of his cows) and cake

Lesser butterfly orchid

Bracket fungi

Snail

Emerald moth

Virgin forest

Primaeval forest near Kočevje

If you are a photographer you will see a bear in the tree

This enlarges

We looked at a large water tank once part of the sawmill complex, I did not see any newts.

We arrived at our accommodation situated on an island in the river. We had a meal at a restaurant with the most wonderfully scented lime tree outside. It felt as if it might rain, but we got back unscathed.

I enjoyed a bath and we slept well.