This site uses cookies, by continuing to use this site you are agreeing to their use. Learn More

To see a larger image click on the thumbnails and then click on 'Back' on top left to return to main page
<![if !vml]>

<![endif]>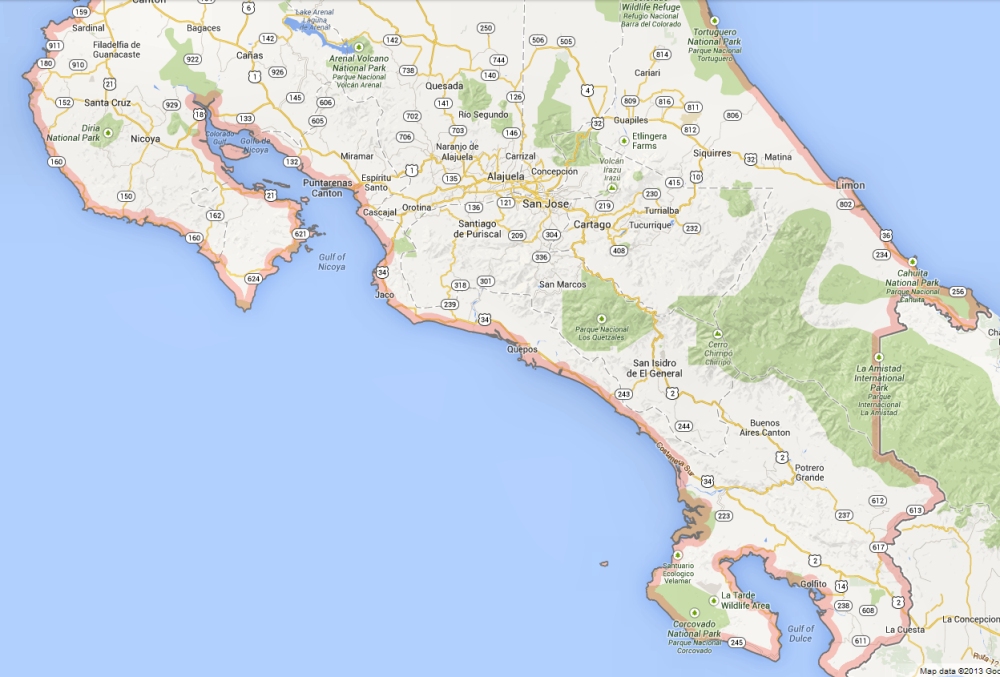 <![if !vml]><![endif]>

The golden toad, discovered in1964 in the Monteverde park, was only known to exist in this area. No one has sighted a Sapo Dorado since 1989, and it is believed to be extinct. The females are yellow, black and red, and the males are a golden-orange colour, the reason for their name. A lot of the Costa Rican frogs are so specialized, they have learned to survive in the canopies of trees by using the water that's deposited in bromeliads and tree trunks. This way, they don't have to descend to the ground and risk being attacked by predators or of their tadpoles being eaten by fish.

from the web

Golden Toads - Picture from the web

Stained glass in Reception

Elaine and Gerry's bungalow

Beautiful Irid in the garden

Closer views

Hummingbird PC

We saw lots of birds at breakfast time, toucanettes, tanagers, hummingbirds and many varieties of flycatchers
<![if !vml]><![endif]>

Unfortunately we did not see the resplendent quetzal in any of his incarnations

from the web

Fern frond

Cloud forest

Strangler fig

Fungi

Intrepid travellers framed by sunbeams in the cloud forest MM

This is a shot looking upwards inside the hollow left after the tree has been destroyed by a strangler fig. MM

Orchid

Chris

Fungus

Tiny fungi

Itching bark

Red aphids

Jenny and Rob
<![if !vml]><![endif]>

We had a free afternoon so a visit to a coffee plantation was arranged through the hotel by the Moyes and the Higgs. Our guide was Juan

Juan

Coffee picker

Coffee berries

Ox-cart PC

Riding on the ox cart DH

Coffee beans drying

Fine stand of bamboo

Old machine for separating beans from skins

New separating machine

Coffee roasting machine

Where did you get that hat?

http://en.wikipedia.org/wiki/Kopi_Luwak All about weasel coffee!!!
| | | | |
| --- | --- | --- | --- |
| <![if !vml]><![endif]> | Crossing the bridge | Cloud forest from the bridge | View through the footpath |
| | Dangerously in step DH | George on a landing stage of the zip line | Another pretty un-named plant |
| We saw the Black Guan in the tree tops crashing about. It is good to eat so when it saw us it kept out of range. Peter also saw the Green shrike-Vireo and the Golden-browed Chlorophonia. | Photographer on the bridge PC | House seen through the window | Mary and Katie looking at the plant above DH |